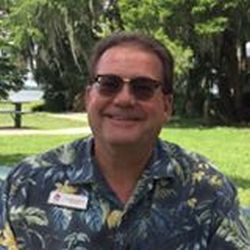 MY NAME IS ARBUTH BUMGARNER A PROUD REALTOR® OF ERA AMERICAN REALTY.
MY WIFE AND I HAVE BEEN A RESIDENT OF CITRUS COUNTY FOR OVER TWENTY YEARS.
WE FELL IN LOVE WITH CITRUS COUNTY FOR SO MANY REASONS.
FIRST THE WEATHER. YES IT IS A FACT THAT IN THE SUMMER MONTHS IT TENDS TO BE A BIT WARMER THEN WE WOULD LIKE, BUT TAKE A VACATION NORTH. WHEN LATE SEPTEMBER COMES AROUND THROUGH APRIL YOU WILL LOVE IT HERE.
IN DECEMBER AND JANUARY BELIEVE IT OR NOT WE CAN DROP DOWN IN THE HIGH TWENTIES AT NIGHT BUT WE HIT A MILD SIXTIES BY MID AFTERNOON. FROST ON THE WINDSHIELD, YES WE HAVE DAYS LIKE THAT.
CLEAN FRESH AIR, GREAT FOR WALKS AND GETTING OUTSIDE TO GARDEN.
NO LONG COMMUTER DRIVES, HOP IN YOUR CAR AND GET THERE.
AS A LONG TIME RESIDENT OF CITRUS COUNTY LET ME FIND THE HOME OF YOUR DREAMS.
COME FOR A VISIT AND STAY FOR A LIFETIME.
DON'T JUST DREAM IT, DO IT!
WELCOME HOME.